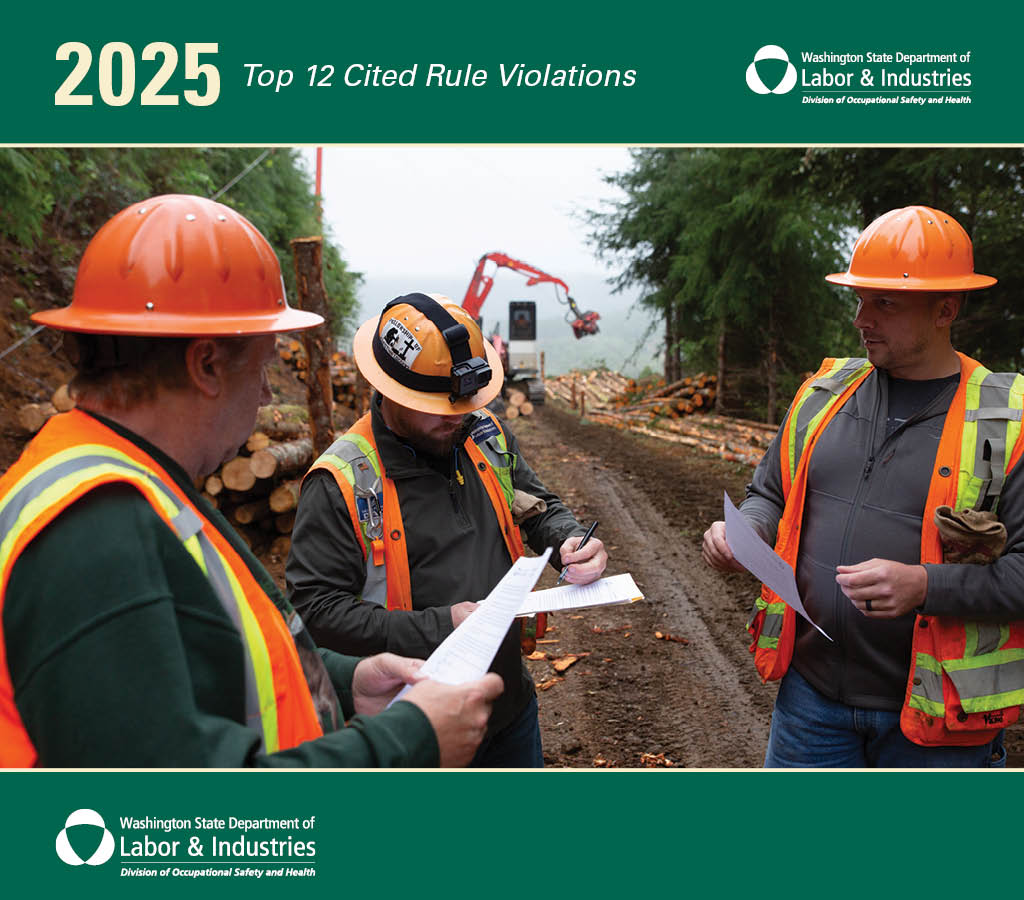 Governor's Industrial Safety and Health Conference
The Governor's Industrial Safety and Health Conference offers two days of training and education, providing the latest tools, technologies and strategies for workplace safety and health. The conference, to be held in Spokane this year, attracts more than a thousand attendees and offers hundreds of workshops, booths, and demonstrations on a variety of industry topics. Special events include the Poletop Rescue, where the best utility crews in the state compete while showing people proper rescue techniques. Learn more at www.GISHAB.org.
Resources To Help You:
How Can I Get A Calendar?
The 2024 calendar is coming soon! It will be available at Booth #405 at the 2023 Governor's Conference in Spokane.The calendar focuses on the many ways L&I's Division of Occupational Safety & Health's (DOSH) Education and Outreach Program can help you keep your workers safe and working.
Get a copy from your local L&I office, DOSH Compliance inspector or DOSH Consultant.

If you're attending an in-person conference or event and we're there exhibiting, stop by our booth and pick one up.
How Are You Partnering to Keep your Workplace Safe and Healthy?
Email us at EyeOnSafety@Lni.wa.gov or follow us on Facebook and Twitter and share how you're partnering to keep your workplace safe and engage your workers about hazard awareness and injury/illness prevention.