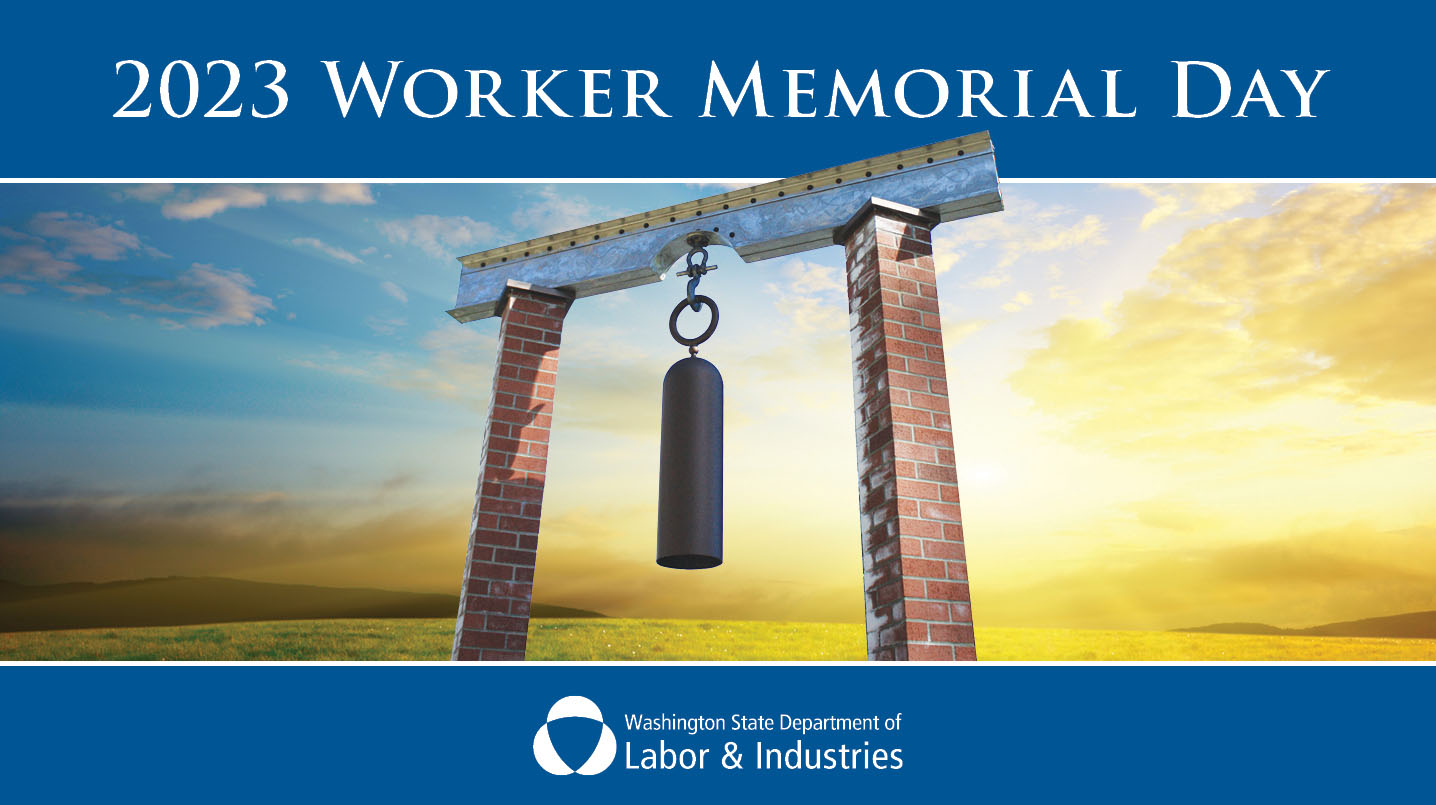 About
Next Worker Memorial Day:
Thursday, April 27, 2 to 3 p.m.
Worker Memorial Day 2023
L&I's 2023 Worker Memorial Day ceremony will take place April 27 at 2 p.m. The ceremony will be held virtually for public viewing and in person for invited guests.
Worker Memorial Day events occur in communities and work sites across the country and around the world to honor the men and women who have died due to job-related injuries and illnesses.
L&I's first Worker Memorial Day ceremony was held 30 years ago. L&I director, Joel Sacks, said honoring those who have died on the job is one of the most important things L&I does.
"Worker Memorial Day is about remembering those we have lost and the unbearable cost to families when people die in connection with their jobs. It's also a time for all of us to recommit to doing everything possible at work to keep ourselves and our coworkers safe from harm. Our hearts go out to the friends and families of the fallen workers," said Sacks.
"For our L&I teammates, we hope the ceremony reminds you how important your work is at L&I. We honor each of these workers and recommit ourselves to continue working hard until this ceremony is no longer needed."
Past Events
Past Worker Memorial Day Events
Since 2010, families have been invited to provide a photo and a few words about their loved one for use in a commemorative pamphlet.
2022
2021
2020
2019
History
History of Worker Memorial Day
A day honoring workers who have died from job-related injuries or illnesses has been observed in the United States since 1989.
The date, April 28, was set as it is when the US Occupational Safety and Health Administration was created. Today, Worker Memorial Day is observed around the world.
L&I has observed Worker Memorial Day since 1990 and, in 1993, conducted a special ceremony to mark the day.
In 1998, Labor & Industries planted a Worker Memorial Garden. A brass bell sculpture, donated by the Washington State Building and Construction Trades Council, was installed in the garden in 2007. Family members are invited to ring the bell at the conclusion of the Worker Memorial Day ceremony in remembrance of their loved one.
A book is maintained in the lobby of the L&I Tumwater building with the names of all workers who have died from a workplace injury or illness.
Other State Events
Other Worker Memorial Day Events in the State
If you have a Worker Memorial Day event you would like to list here, email EyeOnSafety@Lni.wa.gov.
Seattle
April 26, 2023, 11:30 a.m. to 1 p.m.
Keynote address: Climate Justice and Worker Justice